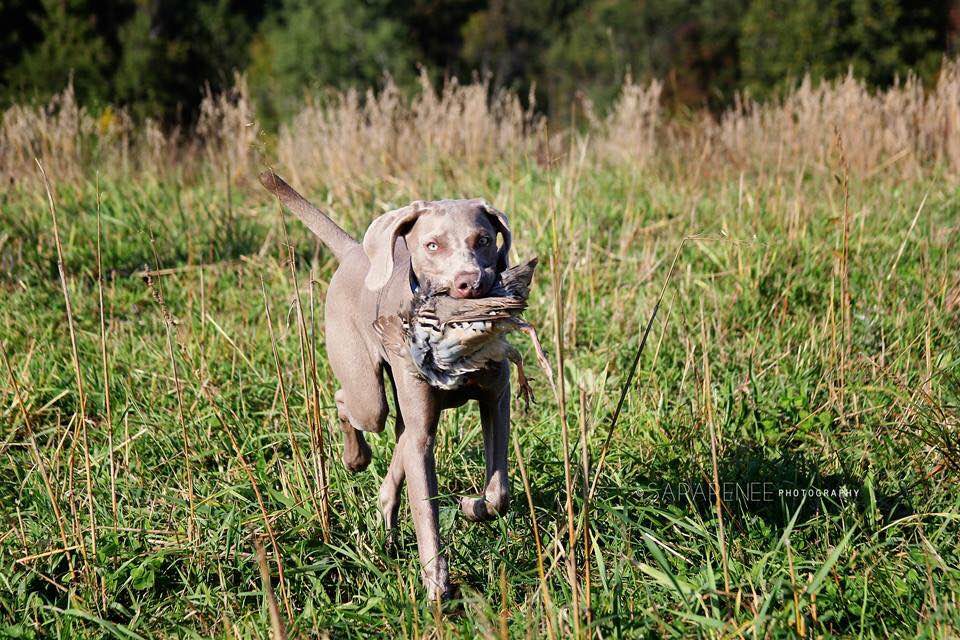 We are VERY much looking forward to spring! As we start to add dates to our calendar, as we can hardly wait to get out and train.
April 23rd will be our Spring training kick-off day, we hope everyone can make it! Chukar are available for purchase, and we have homing pigeons available for use. For lunch, we will have sandwiches and bottled water, we would be grateful if you'd bring chips/other sides to share. Please RSVP to Camille or Mindy, or email northmichiganweimclub@gmail.com so we can get a count for birds and lunch.
Our next training days are planned for May 7th and June 25th – save the dates.
We are also planning on running a single day of Weimaraner Club of America Ratings tests, both field and water in the middle or end of July. Date TBD – open to suggestions.